About Taylor Association Management
We know what it takes to keep your association in compliance with state and local laws and are able to direct you in adhering to your own community governing documents. We understand the issues that arise with your neighbors and because of our extensive residential and association management experience, we probably already have a solution to whatever issues you may be dealing with right now.
Taylor Association Management has been an agent for communities in the Las Vegas Valley since 1988. We have elected to limit our clientele to residential and commercial associations, to fully focus on the concerns and special issues these entities encounter. Our management style is geared to be proactive, instead of reactive. By limiting our focus, we believe we can be even more effective in swiftly dealing with issues as they arise.
When it comes to knowing what needs to be done, Taylor Association Management is the source for solutions. We understand how important it is that you receive your monthly financial reports on time; we understand that you need to have a budget that makes sense; and we understand that to keep your favorite contractors happy and working hard for your community, they need to get paid on time.
When your community looks great, you can be proud too. The most visible part of your association is where our managers really shine. We aggressively negotiate vendor contracts and make sure those contracts are being fulfilled. And when emergency situations arise, day or night, we will be there.
At Taylor Association Management, we place high value on hard work and a strong commitment to our client relationships. We understand that it represents how you want your own community to be cared for. We manage your community as we would like our own to be managed.
Jason P. Hoorn
Owner / Chief Executive Officer
Not only is Jason the Chief Executive Officer and Owner of Taylor Association Management, but he is also a licensed Supervisory Community Manager!
Joseph Ventura
Chief Operations Officer
Joseph has worked in the Homeowner Association industry for many years. His training and vast experience in the maintenance field makes him a valuable asset to the company and to his clients.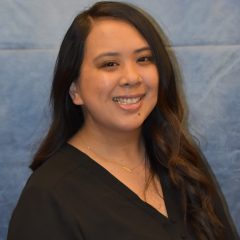 Tracy Balacy
Accounting Controller
Tracy heads our Accounting Department. Her years of experience, attention to detail and natural leadership make her a true professional.
Harry Ben-Zvi
Community Manager
Harry makes keeping cool under pressure look easy! His knowledge and experience will help your community find success you never know was possible.
Stephanie Freeman
Supervising Community Manager
Stephanie Freeman places the best interests of the homeowners and the association first, as if she resided there herself.
Mimi Marois
Community Manager
Mimi is dedicated to delivering total peace of mind for her communities as no job is too big for her to handle and see through.
Michelle Baltimore
Supervising Community Manager
Michelle helps boards understand the importance of adhering to their CC&R's while ensuring a wonderful place to call home.
Isabella Ruff
Supervising Community Manager
Isabella is a true renaissance woman. Her management experience make her a highly valued asset to the clients.
Lori Brenner
Community Manager
Teresa Garcia
Resale & Escrow Dept. Lead
Teresa is the head of our Resale & Escrow Department. She knows what it takes to make the process of buying or selling easy!
Charlotte Huisman
Receptionist Extraordinaire